Find us in our NEW Freo Store
Nourish Health Pharmacy Fremantle
That's right Nourish Health has expanded and we are now also have our health food store and pharmacy in Fremantle, inside the new FOMO building!!
If you haven't visited our store before here's a little bit about what we do…
Our Services
Firstly, we aren't your regular pharmacy. Here we encompass nutrition, holistic medicine and preventative health as well as general pharmacy practice.
We have a compounding lab in store where we make bespoke therapies based on the individuals needs
Our pharmacists work holistically with complementary medicines as well as pharmaceuticals.
We have consulting nutritionists in store available for both private consultation via bookings or to provide on the floor advice
We have a coffee and smoothie bar offering plant-based milks, health based drinks such as turmeric lattes or medicinal mushrooms teas, and of course coffee!!
And we have a food emporium containing all your health food or food alternatives including gluten-free, vegan, FODMAP, dairy-free, and sugar-free options.
At Nourish Health, we strongly value the ideas that "prevention is better than cure" and that "food can be medicine". By embracing these values we are challenging traditions and have opened ourselves to a vast array of possibilities to optimise our communities health and wellbeing.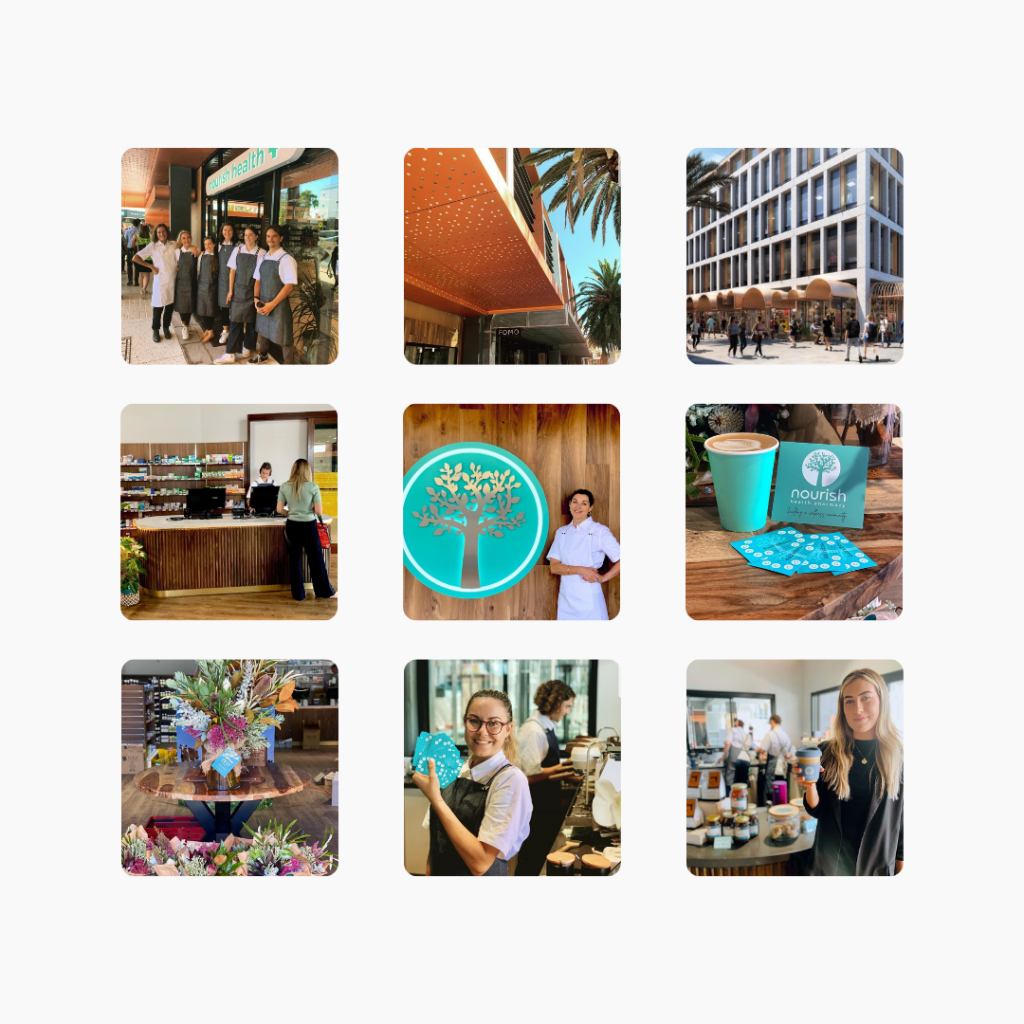 Nourish Health Pharmacy Fremantle
Opening Hours
MONDAY – FRIDAY

                        7:30am-5pm

SATURDAYS  

 

                    9:30am-3:30pm

SUN & PUB. HOL S

                                 Closed
Great coffee, great service & a really good range of products
Darcy O.
Lovely pharmacy, friendly staff & some different stock. Found some nice handcream, soap, local honey & a bag made from recycled bits.
Cazzie L.